Pi Wars Scotland Challenges
Pi Wars Scotland will have a Scottish medieval theme. The design of the challenges will reflect this.
Remote Controlled
Jousting. Knockout style competition. Robots face off against each other and have to race towards each other trying to burst opponents balloon.
Capture the castle: Obstacle course themed traps and obstacles. Remote controlled. Timed.
Autonomous
Maze: Solve the maze. Autonomous. The walls are 70mm high and painted black. The floor is white.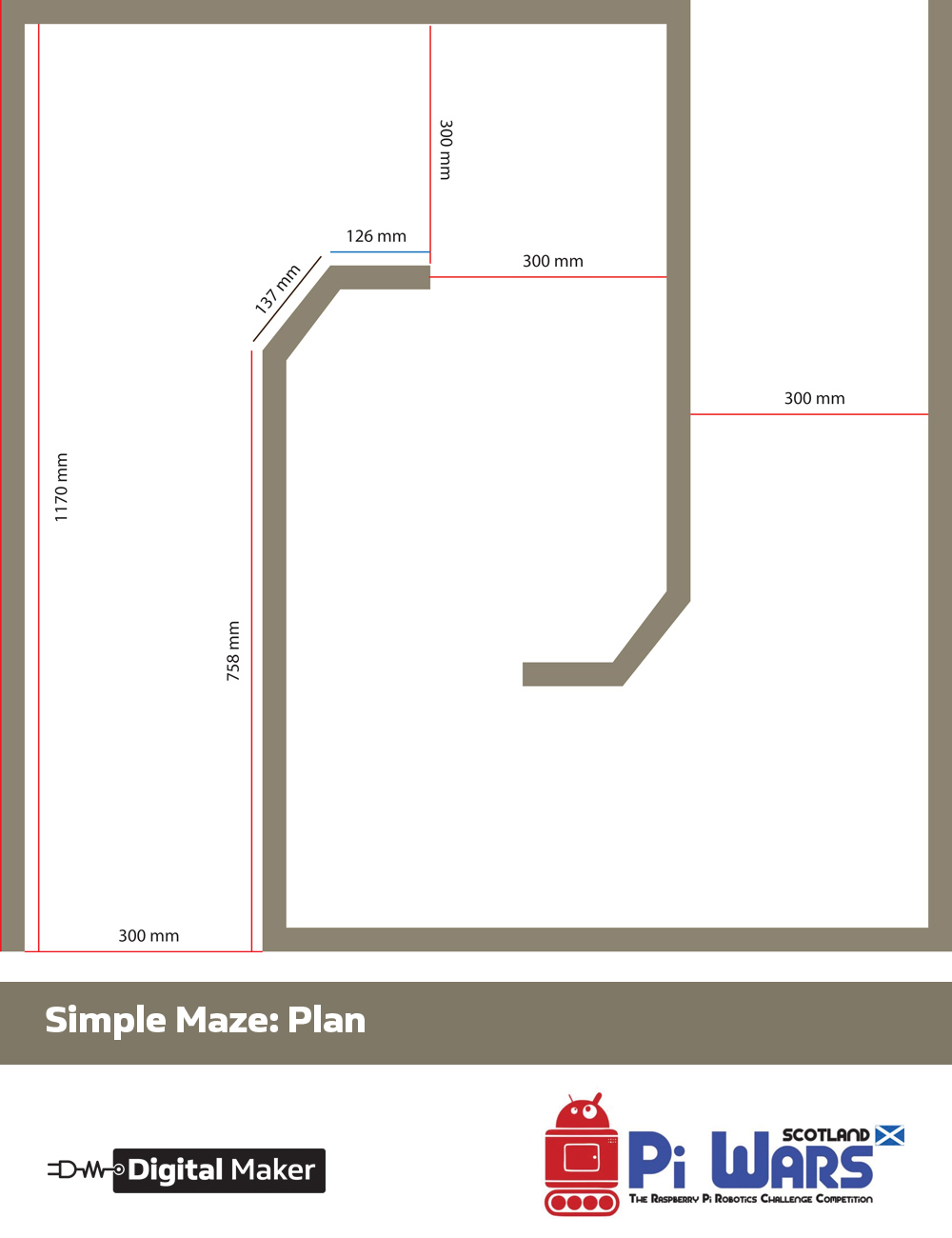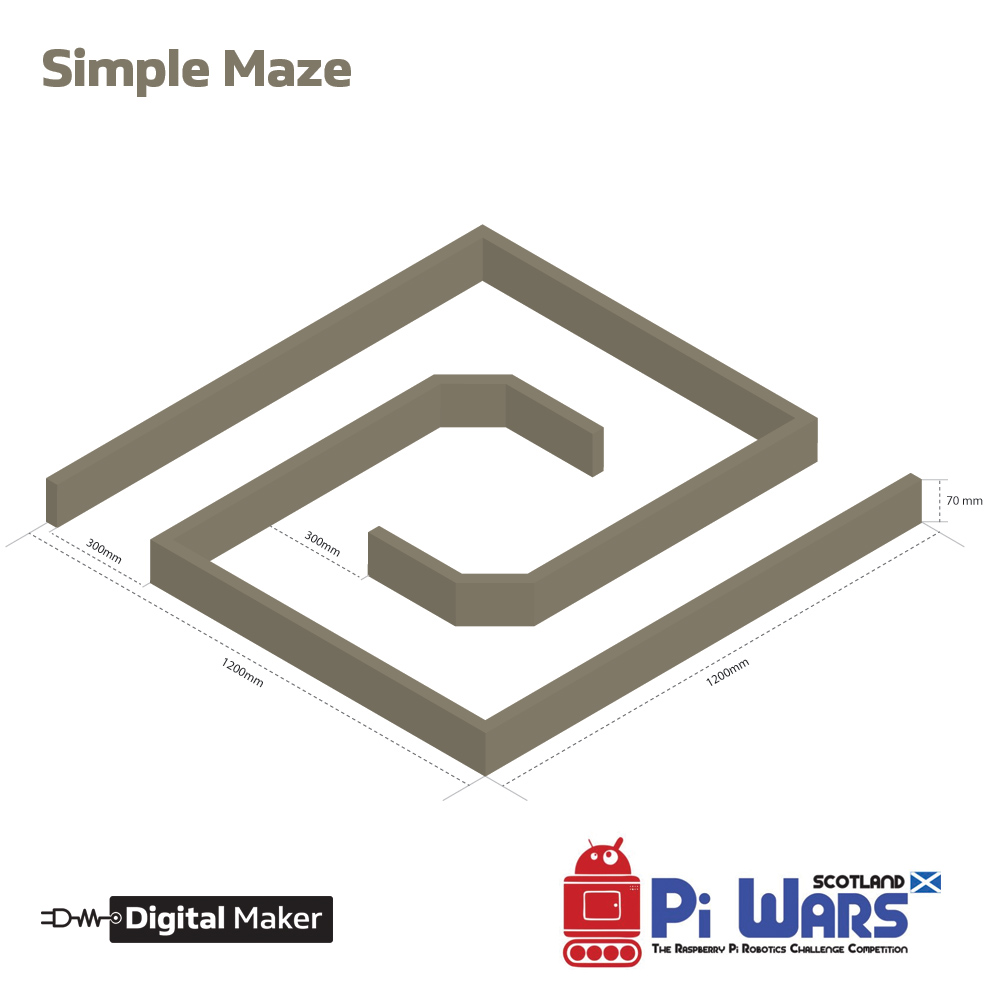 Timed
Find the Haggis: Line Follower. Follow the line Timed. The line will be black tape 19mm wide